Kenwood Dealer Group Case Study
How Kenwood Dealer Group used Quantum⁵ to Significantly Increase Gross Profit in Q1 2022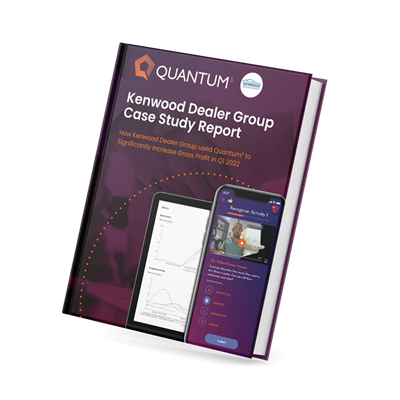 Shifting Gears at Kenwood Dealer Group to Put People at the Center of Training
The Kenwood Dealer Group is a family-owned group of automobile dealerships that began 47 years ago with one store in the Kenwood area. They have since grown to become Southwest Ohio's largest auto group with 15 stores serving the Cincinnati and Dayton areas. They offer sales, service and collision repair with five body shops, two of which are standalone facilities.
No Follow-Up, No Accountability, No Results
The group was struggling to provide consistent and effective training for their service advisors. Trainers did not provide effective follow-up or accountability for advisors to keep up with the training or measure its effectiveness.
Click here to read the rest of the case study and download your free copy...