PEOPLE-FIRST BDC
Are you making the most of your BDC to build customer relationships and drive revenue?
Our People-First BDC Training course uses a three-step process to improve customer communication, build meaningful relationships, and manage customer expectations.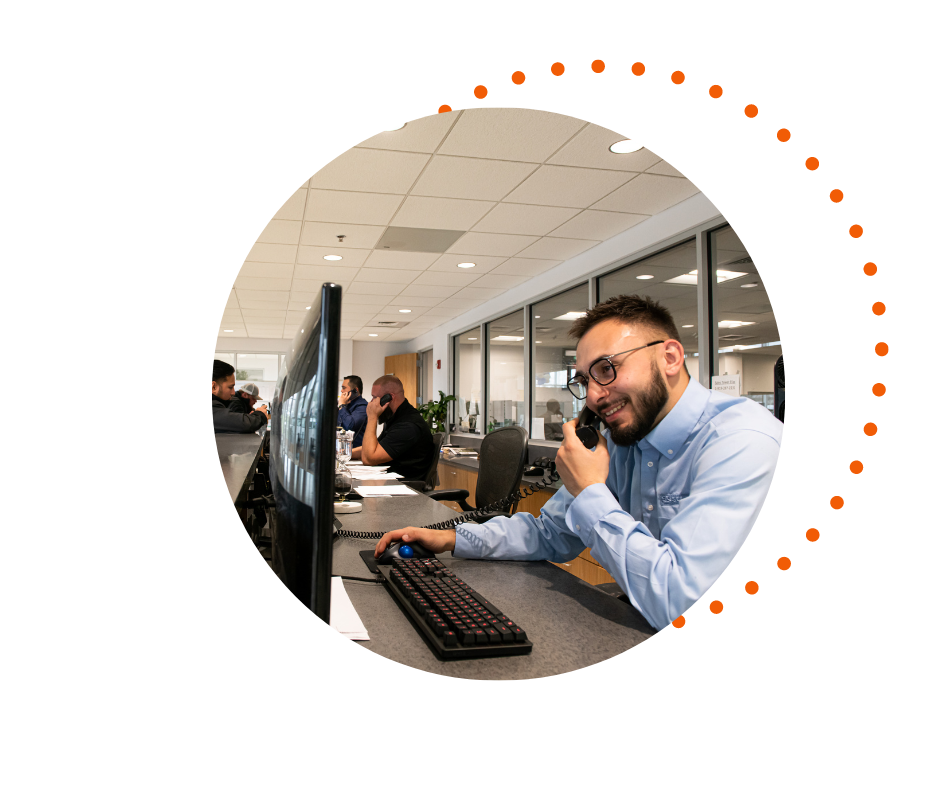 HOW WE'RE DIFFERENT
We use measurement data to show our impact on your bottom line.
Most training programs don't truly understand or focus on how the BDC can build relationships that drive revenue.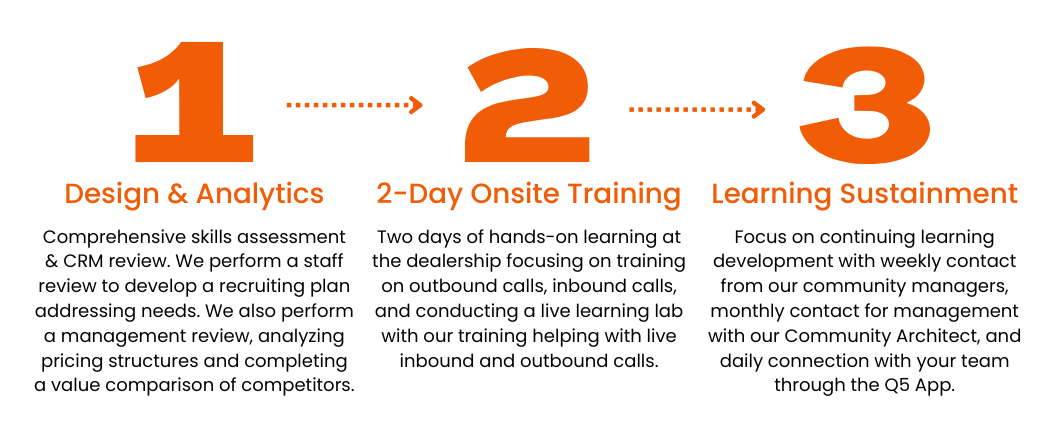 Quantum5's People-First BDC Training Teaches...

Communication
A better way to communicate with customers

Relationships
How to build genuine relationships

Scheduling
Gently moving past scheduling stalls

Follow-Up
Taking the burden of follow-up off customers
"Quantum5 has the skills to educate in-store and the resources to keep content fresh and sticky when they're not in dealerships. It's not what happens when the trainers are in the stores, it's what happens when they're not and Quantum5 is equipped to be the leader in the training space."
"Your team "gets it." It's about relationships, getting to know the person; nothing like the typical training we're used to. That is the foundation of Q5."
"They just talk to human beings like a human being. Our dealership empowered staff to approach sales organically, discarding a rigid process in favor of having a conversation with the customer and addressing the question or shopping step on the consumer's mind at the time. We just roll with them."