We Start with Data
Role specific, validated skills assessment – know where they are starting from
Full behavioral assessment – know how they match the position demands

Employee culture assessment – ESI drives CSI – where are you at

Dealership process assessment – your beliefs, practices and market

Debrief with leaders and customized training approach implemented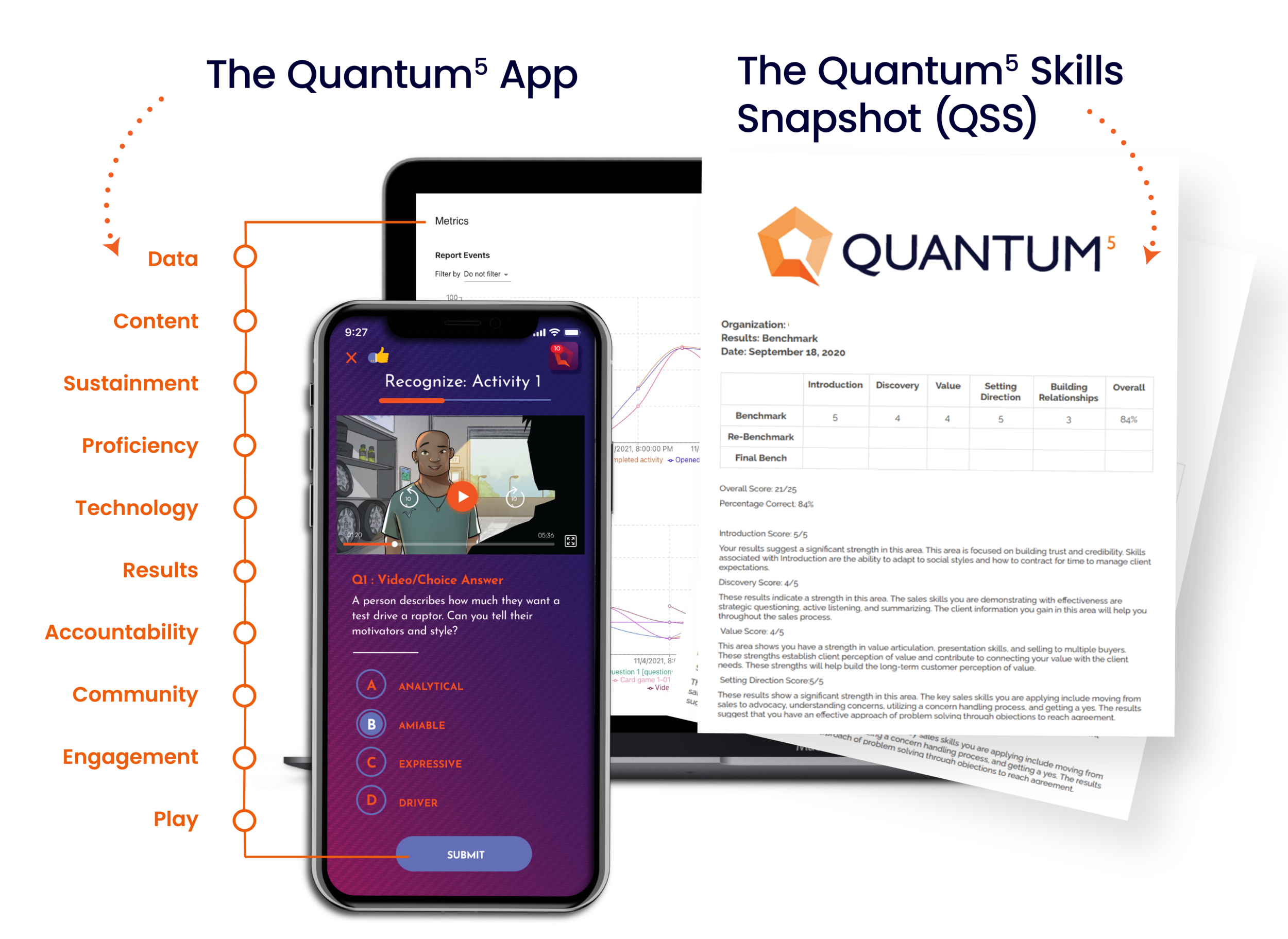 Play your way through frictionless customer experiences.
Powerful Learning Implementation
We use our customized LMS to start the learning – engaging the team early
We come to the dealership for in person learning – interactive inductive methodology

We bring a combined 90 years of experience building adult learning that connects, involves and creates change and keeps your employees coming back for more.

We bring live learning labs to the dealership – every instructor works on the job with your team after classroom learning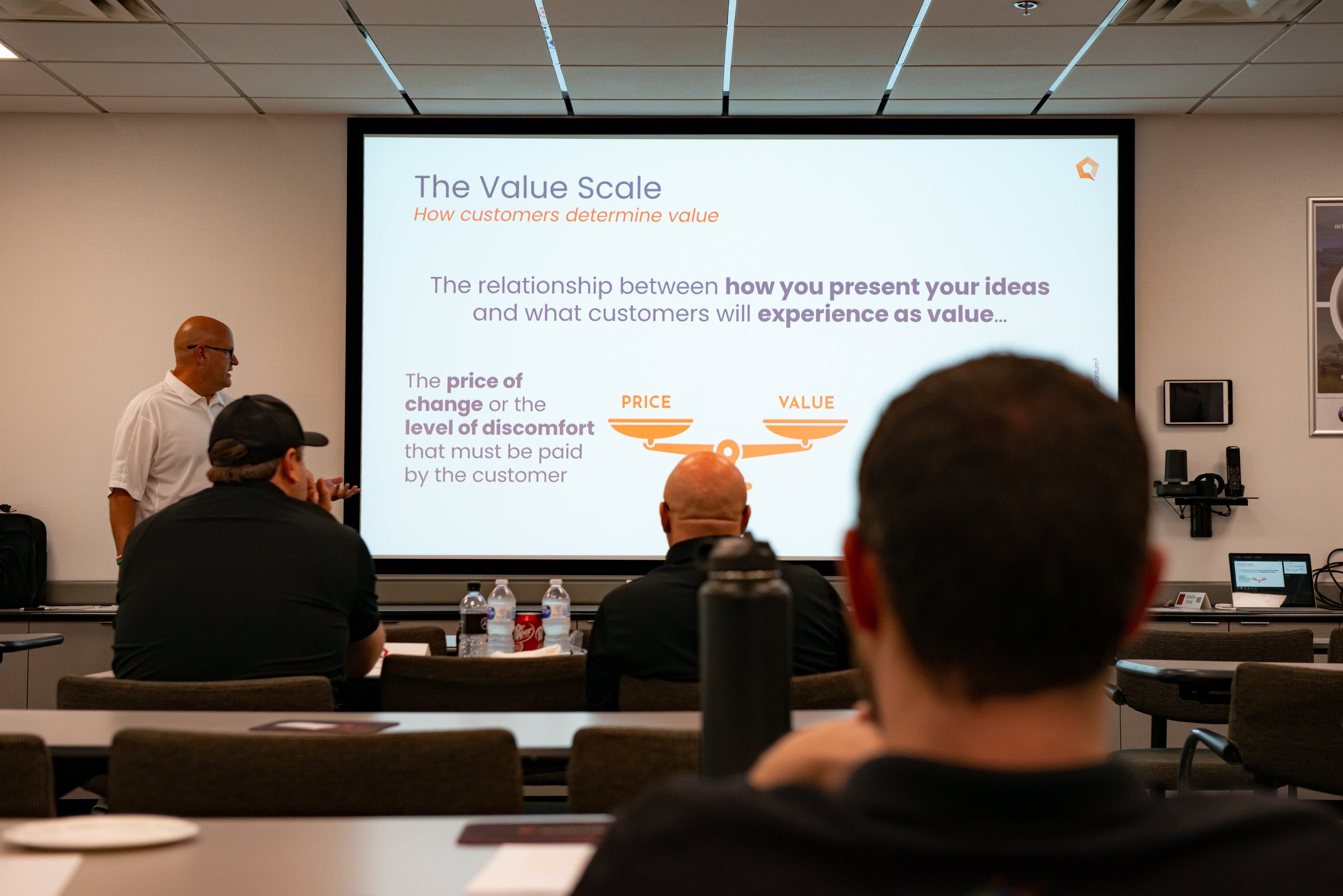 Meet Our CM Team
Quantum⁵ blends the first of a kind approach to training sustainment. Your team member is surrounded by three success ingredients: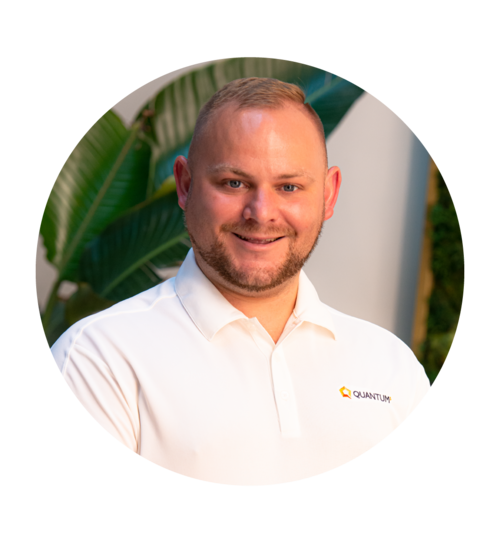 Brendan O'Brien
Community Architect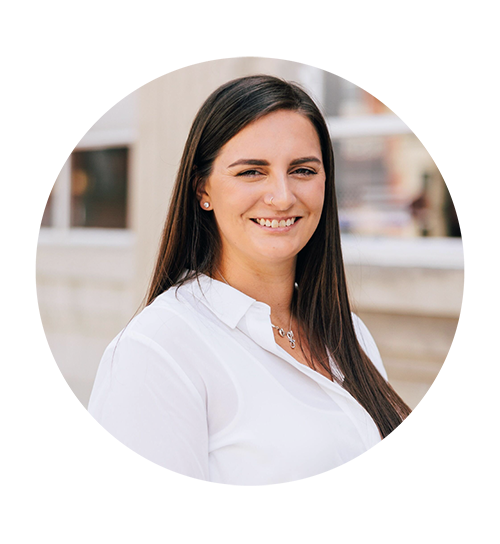 Veronica Carr
Community Manager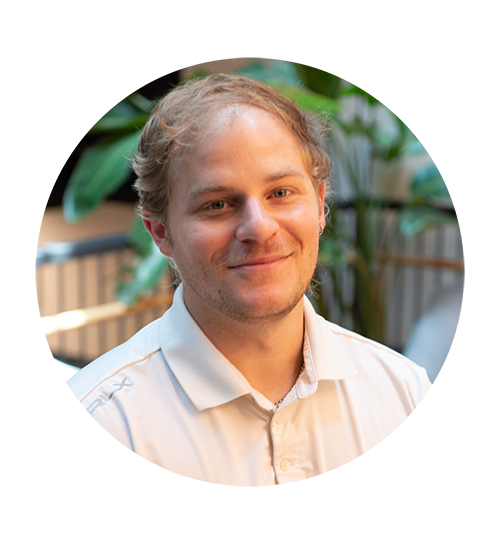 Sean O'Brien
Community Manager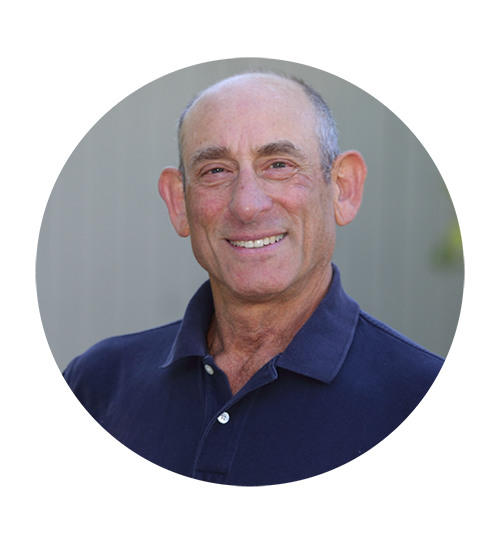 David Miller
Community Architect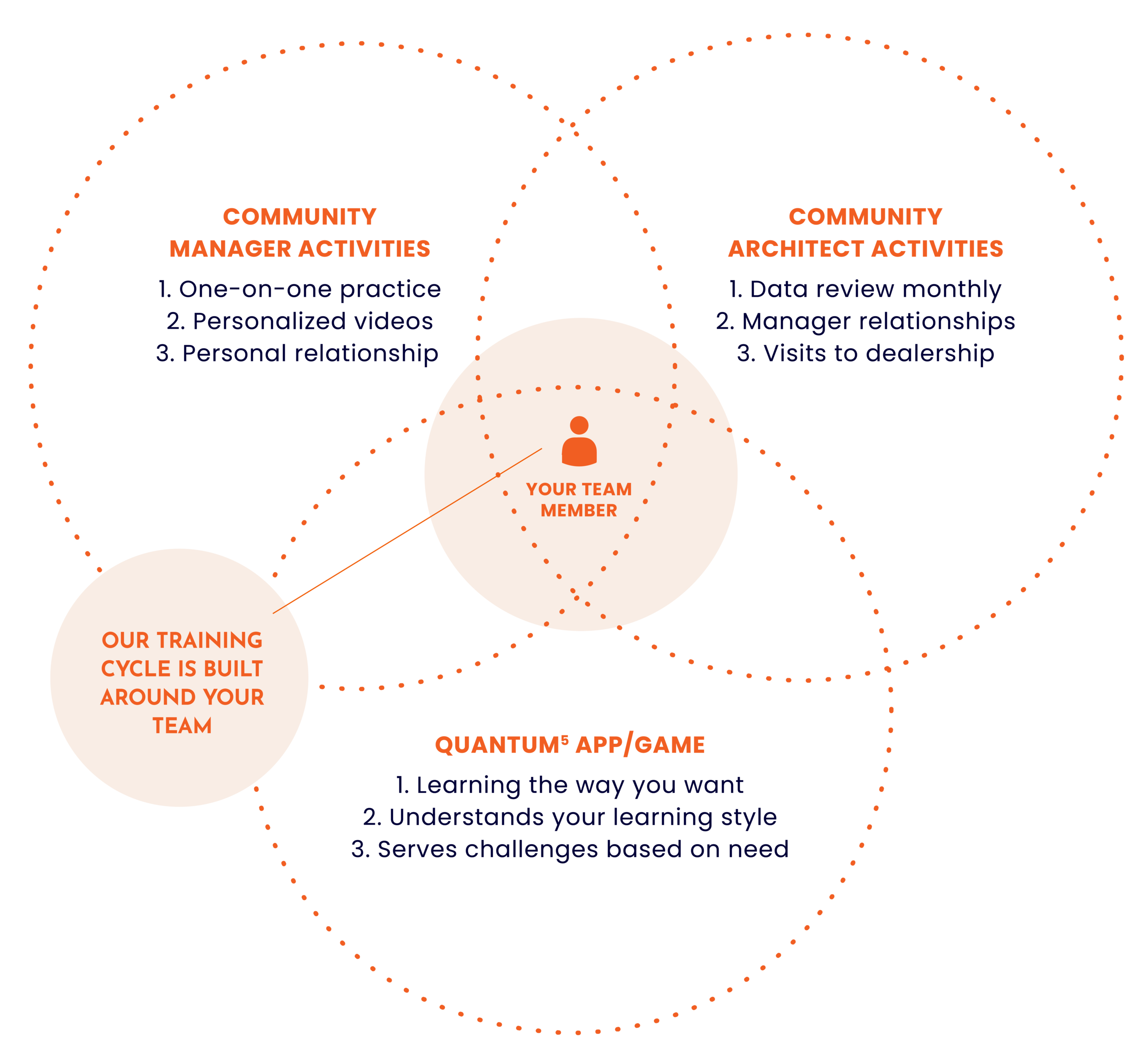 The Community Managers keep in constant touch to build a relationship with your team to be their virtual partner and provide expert advice. The CMs integrate key learning elements that drive business outcomes.
Key benefits of using Quantum⁵
Broader omni-channel skills adoption and sustainment

Higher win rates and happier customers

Shorter time-to-productivity for onboarding

Reduced training costs

More engaged employees and lower turnover

Real results and higher productivity (or measured ROI?)

Align everyone around your mission and vision
What goes on in the Q5 App you ask?
Role-specific learning content broken down into snackable bites

Customized learning journeys for the roles that make a big impact in a short amount of time

Superior learning experiences that deliver the right content to the right team members

World-class art team with DreamWorks experience creating animation, scripts, and sounds to keep learning fun

Data about your dealership is applied to quickly achieve real-world results

AI utilization to look at results and customize content that helps each learner

AI personalized to each learning style: does your learner like more video? More multiple choice? More audio? More exercises?

Up-to-date news feed with everything from humor to dealership created content

Live chat: Did you receive a frustrating email response? Chat with a Community Manager who has been where you are

Q5 game with points and rewards: Gift cards, tangible choices, and recognition

Equip your team with the skills, tools, and best practices to be more effective and reach their full potential
Forward-thinking dealers choose the Quantum⁵